What is it and how can we use it in the classroom to support spelling?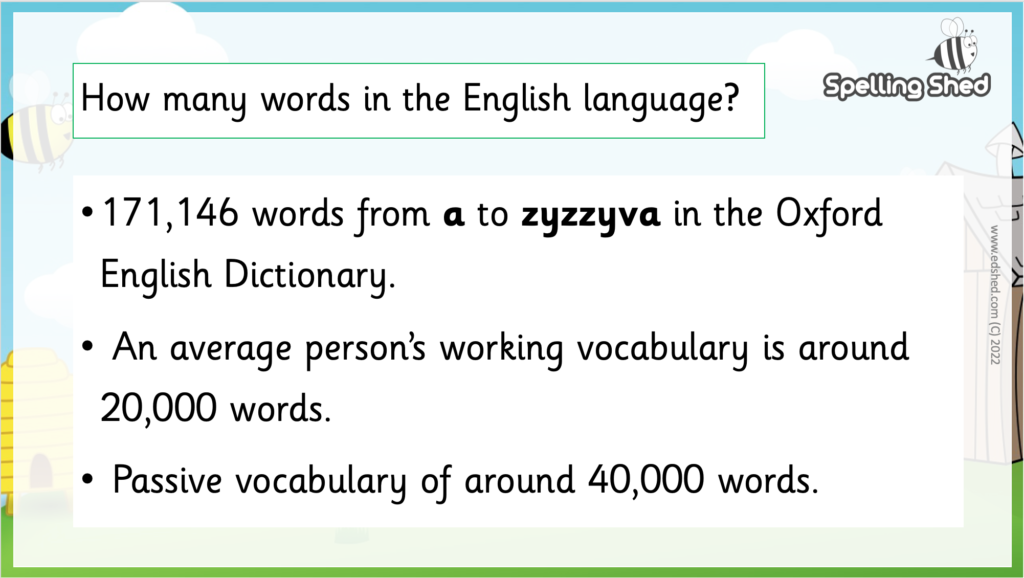 Do you know what a zyzzyva is and how to pronounce it?
Key Terms
Base word – A word that can stand alone when all of the affixes have been removed
Root Word – The root carries the primary meaning of the word. A root does not always stand alone as an English word when all of the affixes have been removed.
affix – A group of letters that can be added to the beginning or end of a word/root.
Prefixes and suffixes are types of affix:
prefix – A group of letters added to the beginning of a root to alter the meaning. (e.g. un, dis, re)
suffix – A group of letters that can be added to the end of a root which alters the meaning. (e.g. ed, ing, ly)
derivative – A word which is formed by adding suffixes and prefixes to a root or by combining two base words to form a compound word.
compound words – words with individual meanings, which have been grouped together to create a new word with another meaning.
The words become more difficult further up the school but the concept stays the same. If we can spell the components then this will make spelling the words simpler.
Prefixes
According to some sources 9 prefixes account for 75% of words that use a prefix and twenty prefixes account for 97% of the words which use prefixes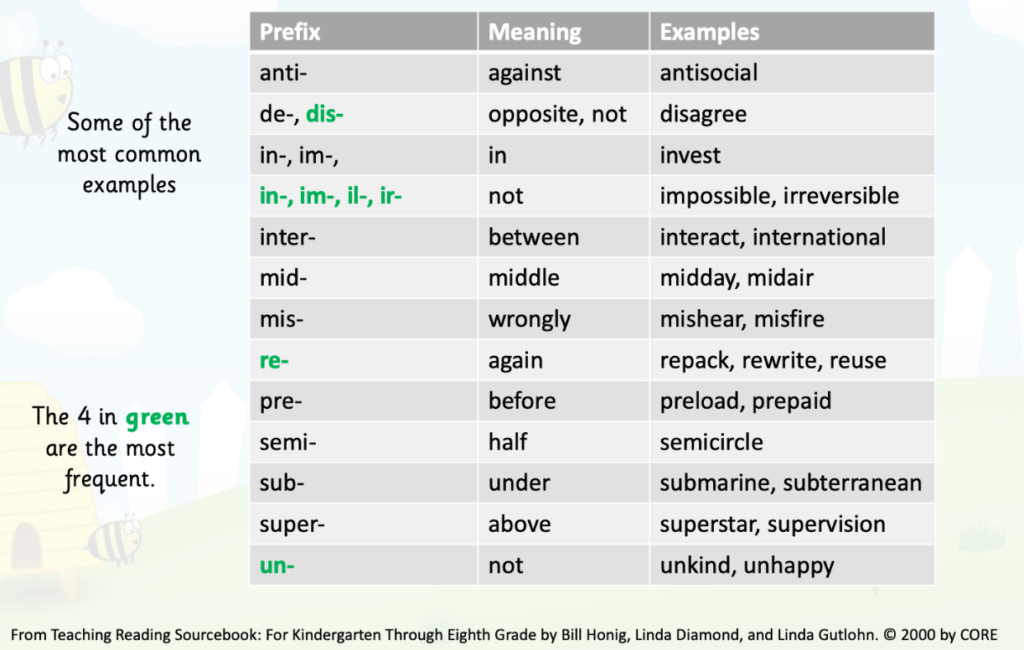 97% of all words use these 20 prefixes
Spelling Activities
Also finding 'non-examples' which do not fit the affix pattern and why.
Word Study – how many words can you make?
Use this a way for pupils to understand how affixes can change the meaning of the word, as well as how not all are able to be added.
Suffixes – The Magnificent 7
These 7 suffixes make up 82% of all words which end in suffixes.
We have all had spellings like these…
•She hopped for a new bike for Christmas.
•The bunny hopt along the path.
•She happly set off to her grandmother's house.
In Summary …
•We have a large vocabulary but we only use part of it at any one time.
•Young children cannot be expected to be able to remember how to spell all words by memory alone.
•We can use morphology knowledge alongside HFW, orthographical mapping and etymology to aid the spelling process.
•Use morphology accurately and introduce it gradually.
•Use diagrams to aid recall of the guidelines.
GO TO https://www.edshed.com/en-gb/ FOR A FREE TRIAL